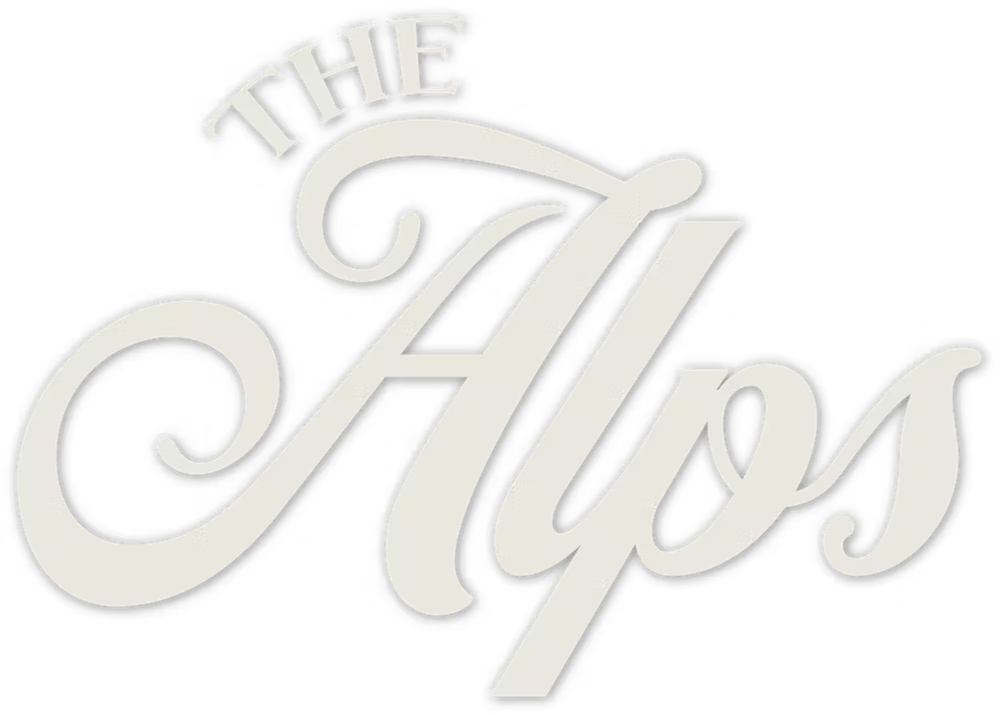 KAISER ROLLS
pumpernickel & kaiser + honey butter + carrot remoulade
7
SPECK CROQUETTES
emmental + chive + chasseur sauce
9
HOUSE BRATWURST 
traditional seasonings + house sauerkraut + mustard
9
CHEESE SPAETZLE 
house spaetzle + gruyère + appenzeller + vacherin
7
MERZIG CIDER CREAM SOUP 
tart apple + root vegetable + cream + chive
7
NEGRONI
breckenridge gin + campari dolin rouge
10
APEROL SPRITZ 
aperol + prosecco + club soda + orange bitters
10
OLD FASHIONED
four roses bourbon + simple + angostura bitters + orange bitters
10
MANHATTAN
four roses bourbon + dolin rouge + angostura bitters
10
PALOMA
pueblo viejo blanco + simple + lime + fresh grapefruit + club soda
10
HOUSE ROSÉ
10
HOUSE WHITE
10
HOUSE RED
10
TUCHER HELLES LAGER
5% abv | germany
5
HACKER-PSCHORR MÜNCHNER DUNKEL
5% abv | germany
5

KAISER ROLLS
pumpernickel & kaiser served with honey butter + carrot remoulade
12
SPECK CROQUETTES
emmental + chive + chasseur sauce
14
HOUSE BRATWURST
traditional seasonings + house sauerkraut + mustard + pretzel
16
PRETZEL BISQUE
braised greens + poached egg + toasted fennel
15
TYROLEAN SALAD GF
baby gem + radicchio + shaved vegetables + bottarga
16
ROASTED VEAL RÖSTI
tonnato sauce + house rösti + capers + shaved onion
19
MUSTARD BEET & ARUGULA GF
braised beets + mustard beurre blanc + chevre + herbs
16
CHEESE SPAETZLE
house spaetzle + valais fondue blend
15
HANGOVER SOUP
beef consommé + emmentaler + chive dumplings
18
VENISON STROGANOFF
braised venison shanks + egg noodle + onion + mushrooms + crème frîache + jus
40
COQ AU VIN GF
quarter chicken, thigh & leg + celeriac purée + charred pearl onions + salmoriglio + lardon
41
SAURBRATEN GF
10oz petite tender + aligot potato + asparagus
52
ROASTED SQUASH GF
spiced acorn squash + wild rice + cranberry + apple soubise
36
ARCTIC CHAR GF
dill cream sauce + roasted cauliflower hash + lardon + sliced radish
44
VEAL SCHNITZEL
chasseur sauce + braised cabbage + house spaetzle
42
GRUYÈRE + APPENZELLER + VACHERIN
inspiration – valais, switzerland
HOUSE BREAD, CHARRED VEGETABLES, SLICED SPECK GF *
2 for 68 | 4 for 125
SEARED BEEF GF *
2oz cooked to order petite tender
18
ROASTED POTATOES GF *
10
ROTATING RACLETTE GF
15
SHAVED BLACK TRUFFLE GF
39
EGG
2
SPECK
7
ALIGOT POTATOES GF
12
ROASTED CARROTS & ASPARAGUS GF
12
RÖSTI GF
12
BRAISED CABBAGE & BACON GF
12
HERB SPAETZLE
12

MONTAGNE NOIRE
thyme/rosemary brown butter washed st remy xo french brandy cardamaro + montenegro + orange bitters
17
RICOLA*
chamomile infused gin + elderflower + yellow chartreuse lillet blanc + lemon + egg white
15
APRÈS COOLER
white peach & rosemary infused grey goose zirbenz liqueur + lemon juice + honey + club soda
14
JAGERTEE
plantation original dark rum + green chartreuse dolin dry + cinnamon syrup + muddled green apple lime juice + jerry thomas bitters
15
GENTIAN DREAM
citadelle gin + lillet blanc + dolin genepy + suze crème de menthe + lemon bitters
16
A PROPER BULLSHOT
breckenridge vodka + beef consommé + lemon juice worcestershire + tobasco + horseradish + black pepper
11
ALPINE SOUR*
foro amaro + st. remy xo + disaronno + dolin rouge lemon juice + apple bitters + egg white
16
BARREL-AGED VIEUX CARRE 18
laws original rye + benedictine d.o.m + courvoisier vs dolin rouge + peychaud bitters
NEGRONI
breckenridge gin + campari + dolin rouge
14
APEROL SPRITZ
aperol + prosecco + club soda + orange bitters
14
OLD FASHIONED
four roses bourbon + simple + angostura bitters + orange bitters
14
MANHATTAN
four roses bourbon + dolin rouge + angostura bitters
14
PALOMA
pueblo viejo blanco + simple + lime + fresh grapefruit + club soda
14
CARA MIA PROSECCO
veneto, italy
11
I CLIVI FRIULANO
friuli-venezia giulia, italy
15
ERWIN SABATHI SAUVIGNON BLANC
austria
18
SALOMON UNDHOF RIESLING
niederösterreich, austria
16
SCAR OF THE SEA CHARDONNAY
santa barbara, california
19
BLOODROOT PINOT NOIR
central coast, california
17
PRATSCH ZWEIGELT
niederösterreich, austria
13
DAVIDE CARLONE NEBBIOLO
colline norvaresi, italy
16
ROUTESTOCK CABERNET SAUVIGNON
napa valley, california
20
TUCHER HELLES LAGER
5% abv | germany
7
HACKER-PSCHORR MÜNCHNER DUNKEL
5% abv | germany
8
HOFBRÄU HEFE WEIZEN
5.1% abv | germany
7
GAFFEL KÖLSCH
4.8% abv | germany
10
WEIHENSTEPHANER KORBINIAN
doppelbock | 7.4% abv | germany
13
STIEGL GRAPEFRUIT RADLER
2.5% abv | austria
7

DOMAINE BARMÈS BUECHER
crémant d'alsace, france | 2018
60
LOUIS NICAISE, BRUT RÉSERVE
champagne, france | nv
90
BENOÎT DÉHU 'CUVÉE LA RUE DES NOYERS'
extra brut, champagne, france | 2016
120
MARGUET, VERZENAY
grand cru, champagne, france | 2016
150
MATTHIASSON, ROSÉ
california | 2020
55
DOMAINE DE LA BRETONNIERE MUSCADET
sèvre, france | 2021
55
WEINGUT SCHAUER, SAUVIGNON BLANC
südsteiermark, austria | 2020
65
SCHLOSSGUT DIEL RIESLING
kabinett, germany | 2020
72
DOMAINE TISSOT CHARDONNAY
patchwork, jura, france | 2020
82
SCRIBE WINERY, ALONG THE PALMS CHARDONNAY
sonoma valley, california | 2021
85
DOMAINE BERNARD DEFAIX 1ER CRU VAILLON
chablis, france | 2019
90
ARMAND HEITZ 1ER CRU COMBES AU SUD BLANC
saint-aubin, france | 2019
125
DARIOUSH, SIGNATURE SERIES CHARDONNAY
napa valley, california | 2019
150
VEYDER-MALBERG, BRUCK RIESLING
niederösterreich, austria | 2019
170
AVALANCHE, PINOT NOIR
valais, switzerland | 2020
65
OTTIN ELIO, PETIT ROUGE, CORNALIN, FUMIN
valle d'aosta torrette supérieur, italy | 2020
68
PRODUTTORI DI CAREMA, NEBBIOLO
valtellina superiore valgella, italy | 2018
70
BETHEL HEIGHTS, ESTATE PINOT NOIR
willamette valley, oregon | 2021
75
HALTER RANCH CABERNET SAUVIGNON
paso robles, california | 2019
78
LIMERICK LANE ZINFANDEL
russian river, california | 2020
88
SANDRO FAY, CÀ MORÉI NEBBIOLO
valtellina superiore valgella, italy | 2018
90
MASTROJANNI
brunello di montalcino, italy | 2017
145
REEVE PINOT NOIR
kiser vineyard, anderson valley, california | 2019
150
LYNDENHURST BY SPOTTSWOOD CABERNET SAUVIGNON
napa valley, california | 2018
185
RACINES PINOT NOIR
sanford & benedict vineyard, sta rita hills, california | 2018
195
DALLA VALLE CABERNET SAUVIGNON
napa valley, california | 2018
450

CHOCOLATE SACHER TORTE
world's most famous cake + apricot jam + ricola mascarpone
14
KIRSCH CHERRY BREAD PUDDING N
house brioche + stewed cherries + vanilla + almond
12
WARM APPLE STRUDEL
brandy spiced apple filling + cranberry anglaise
16
GELATO & SORBET GF
weekly flavors + garnishes
9
BOOZY HOT COCOA
crème de menthe + green chartreuse + vanilla cinnamon simple
13
MULLED WINE
red wine + brandy + pierre ferrand dry curacao + orange + clove + cinnamon + anise + honey
16
LUSTAU XERES SHERRY
10
W&J GRAHAMS TAWNY 10 year
16
W&J GRAHAMS TAWNY 20 year
18
GF GLUTEN FREE
N CONTAINS NUTS
* These items may be served raw or undercooked based on your specification, or contain raw or undercooked ingredients. Consuming raw or undercooked meat, poultry, seafood, shellfish, or eggs may increase your risk of foodborne Illness, especially if you have certain medical conditions.
Your well-being is important to us. Please notify us of any allergies.
Not all ingredients are listed on the menu.
A kitchen appreciation surcharge of 3% will be added to your check. This allows us to provide a more equitable compensation model for our valued kitchen team so they will be better equipped to meet the high cost of living in our resort markets.